Regular price
Sale price
$47.38 USD
Unit price
per
Sale
Sold out
Product parameters: SK305B
Product material: aluminum alloy, zinc alloy, plastic
Product weight: 330g gross weight
Power supply mode: 2 AA batteries (excluding)
Product size: 90 * 55 * 122MM
Packing box size: 13 * 9.5 * 6CM
Outer box size: 49.5 * 32 * 28.5CM, 50pcs
Complete configuration: 1 * smoke machine, 1 * sawdust, 1 * hose, 1 * brush, 1 * screwdriver, 2 * filter screen, 1 * manual
Product parameters: SK303 (transfer type)
Product material: aluminum alloy, zinc alloy, plastic
Product weight: 375g gross weight
Power: high gear: 3V 0.6W ,Low gear: 3V 0.5W
Product size: 90 * 55 * 152MM
Packing box size: 17.2 * 9.3 * 5.8CM
Outer box size: 49 * 37 * 32CM ,50 pcs, 19kg
Complete configuration: 1 * smoke machine, 1 * sawdust, 1 * hose, 1 * brush, 1 * screwdriver, 2 * filter screen, 1 * manual
About smoking
Fumigation is a processing method that uses smoke from incomplete combustion of fuel to smoke food to change its taste, improve food quality and extend its shelf life. It has been developed since ancient times, and has made various kinds of smoked delicious food with its rich flavor.
Features: It can be assembled or disassembled without tools. Wipes or water are easy to clean, but dishwashers are not recommended. Easy to carry, light weight - easy to carry, suitable for your barbecue, picnic, cooking requirements
Operation
Step 1. Put the food in a container
Step 2. Seal the container and insert the smoke pipe
Step 3. Put the smoke material into the smoke gun, turn on the power button, and adjust the gears 1 to 2 according to the smoke size.
Step 4. Ignite and fill the container with smoke
Step 5. After smoking for a certain period of time, take out the smoke pipe and seal the container. After the smoke settles, smoking can be completed
Step 6. It is recommended to use 2-3 times for cleaning. Remove the filter screen and clean the oil stain with water or alcohol
SK305B: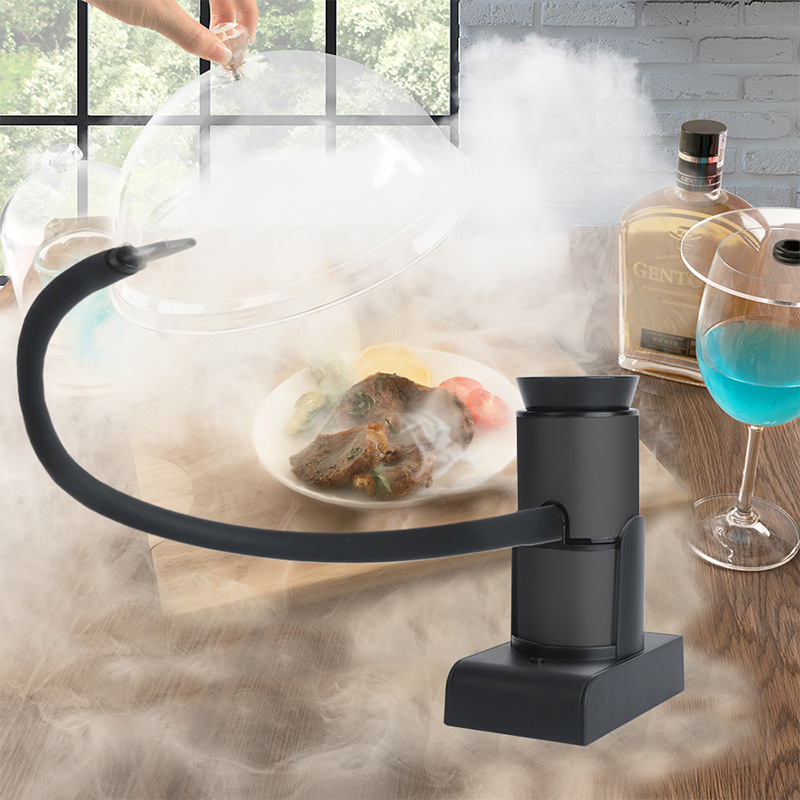 SK303 (transfer version):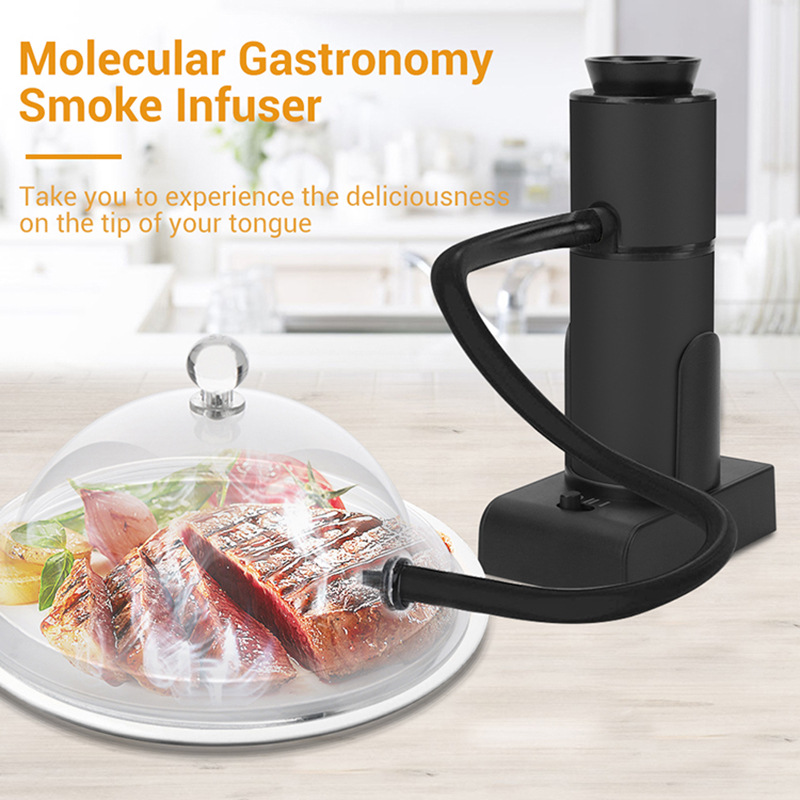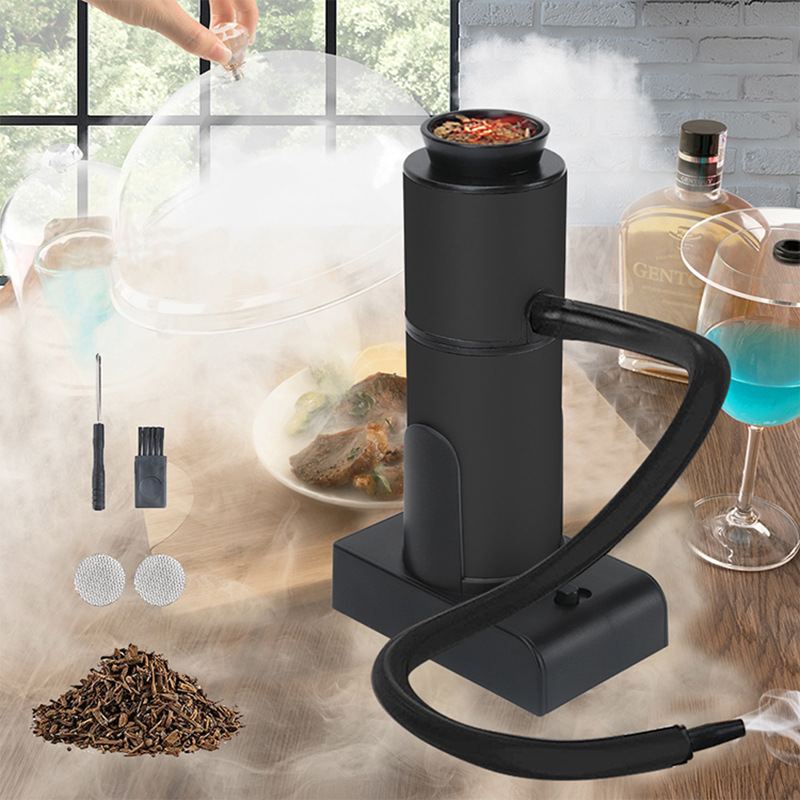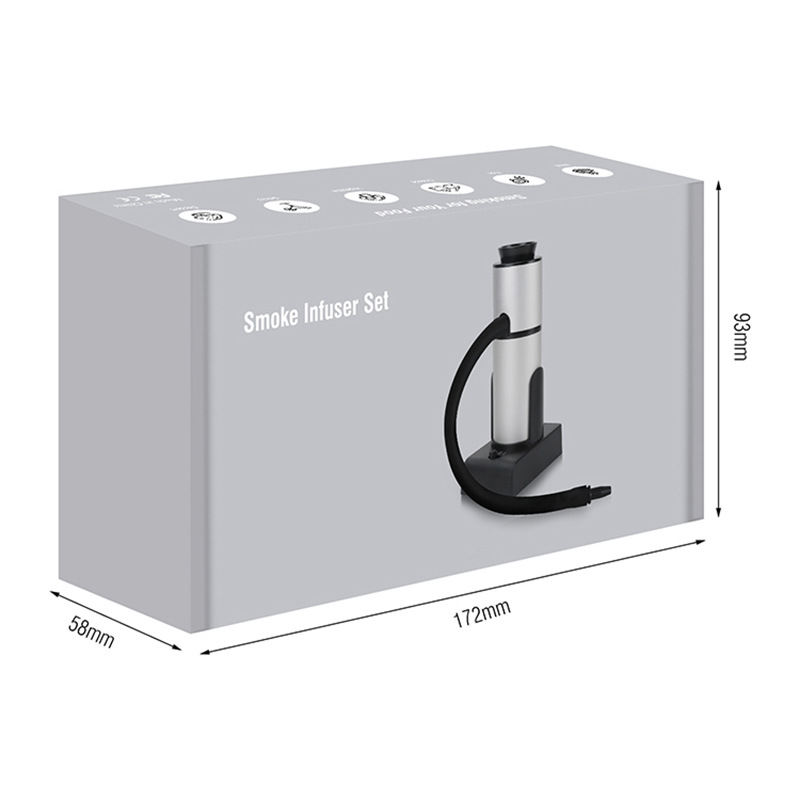 Share
View full details